Looking for something a bit different to fill your lunch break, or something to do after work that isn't just going to the pub? Well, you're in luck!
May is festival season in Brighton, with Brighton Festival, Brighton Fringe and The Great Escape taking place throughout the month. No matter where you go in the city, you'll be met with colourful costumes, impromptu dance sessions and some characterful street performances. 
So, if you're looking for a way to fill your May, take a look at our picks for the top 5 must-see events at Brighton Festival 2023!
Groundswell
Just a five-minute walk from Brighton's bustling North Laine, and mere moments from JetSpace's Brighton HQ, you'll find the immersive art installation Groundswell at St Peter's Square. It runs from 1 – 9pm every weekday, so it's perfect if you're looking to top up on your culture over lunch! This kinetic artwork by Melbourne-based Matthias Schack-Arnott reacts to every footstep you take, creating oceanic waves of sound and light. 
This is the UK premiere of this installation, so you can get ahead of the crowd and see (and play with) it before anyone else in the country. It's also just a stone's throw from Iydea, one of Brighton's best healthy lunch spots, which sounds like a pretty great lunch break to us!
Jerwood Young Artists, Glyndebourne
A highlight of the Brighton Festival lineup every year is its renowned lunchtime concerts. We're supporting our local artists by spotlighting the Jerwood Young Artists, who feature in conjunction with Glyndebourne, one of the UK's finest opera houses located just a few miles from Brighton.
For just £10, you can head to a lunchtime concert at the historic Theatre Royal, where you can catch three of the brightest up-and-coming opera singers for just a fraction of the cost of a normal Glyndebourne opera ticket. Whether you're a lifelong opera fan or brand new to the artform, this is guaranteed to be an inspiring, moving hour at 1pm on 23rd May.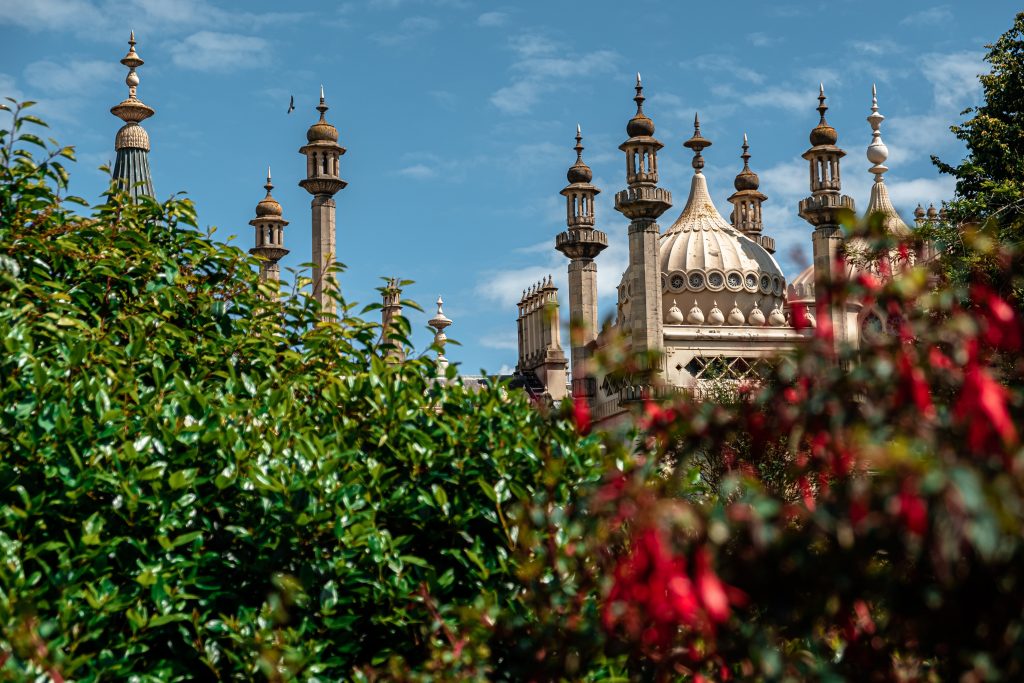 Playbook
If you just can't resist that Friday post-work drink, this one's for you! Playbook takes place in Pavilion Gardens on Friday 12th May at 7pm (and again at 9.30pm and 10.30pm if 'just one drink' turns into a few), and it's a beautiful outdoor acrobatic performance that will get jaws dropping (but hopefully not the performers).
Eight acrobats will use nothing but lighting, sound equipment and their own bodies to create an immersive spectacle against the backdrop of Brighton's best-known landmark, the Royal Pavilion. It's the perfect way to unwind at the end of a busy week in the office, and we can't wait to see the show!
Parachute
Parachute is just a couple of minutes' walk away from JetSpace Brighton, taking place at Phoenix Art Space from Wednesday to Sunday from 6th May – 2nd July. It's the first solo exhibition by photographer Reuben Bastienne-Lewis, sharing portraits and videos of friends and peers from the music and arts scene of South London.
This is a beautiful love letter to the photographer's life growing up in the capital, with youth culture at the heart of the photos and videos on display. It's the perfect exhibition for you if you're looking to immerse yourself in someone else's life for an hour, while you get to know South London through Reuben's eyes.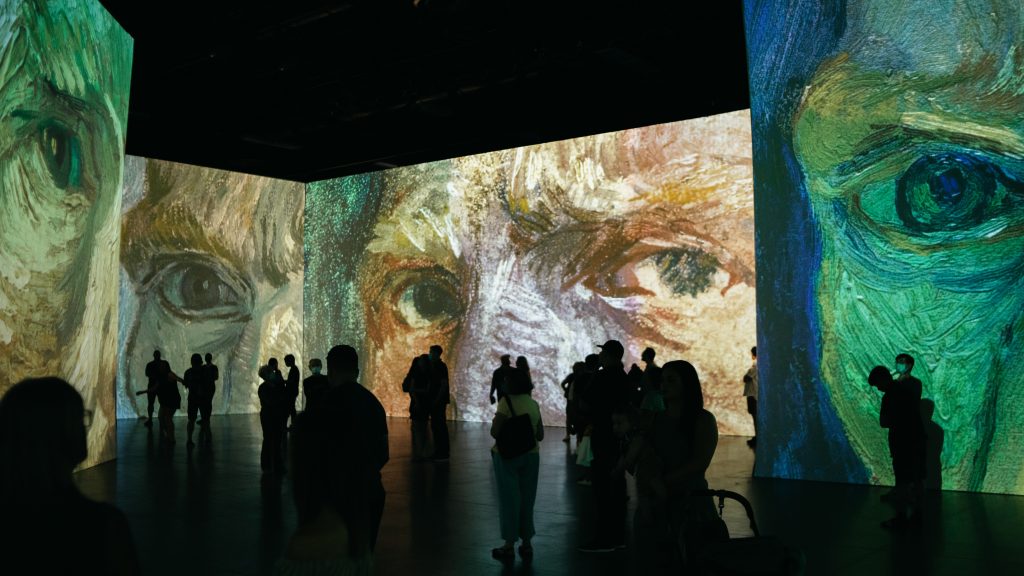 Van Gogh Alive
See the works of the Dutch artist come to life before your eyes at Van Gogh Alive, taking place at the newly refurbished Corn Exchange from 12th May – 6th August. The world-famous event takes visitors on a journey through Van Gogh's best-loved works, including Starry Night, Almond Blossoms and Sunflowers.
Weekend tickets sold out fast, but there are still limited weekday tickets left, so take a long lunch or an early finish to explore this incredible experience in our very own city. It's not just about the visuals – the whole experience is set to a moving classical score, and you'll be enveloped by scents inspired by the paintings themselves so you can fully immerse yourself in the work of one of history's most influential artists.
The best of the rest
Interested in checking out what else is happening in Brighton this May? We've got you covered – find out what's on at Brighton Festival, Brighton Fringe and The Great Escape, and if all that culture makes you peckish, don't forget we've also found the best burgers in Brighton to tantalise your tastebuds, and Brighton's best coffee shops if you need a little pitstop between all these events.
Of course if you'd like a base right in the thick of things, it might be time to find a serviced office in central Brighton – why not get in touch to book a viewing today?