There's no denying we're living through challenging times right now. Costs are going up across the board and everyone's feeling the squeeze on their finances. It can be daunting worrying about securing your business' future when so much is up in the air.
However, difficult times really sort the wheat from the chaff and if your business has a strong foundation then it's your will to succeed that will determine how you get through this period of stagflation. By taking positive steps to keep the sales coming in for the months and years ahead there's no reason you can't grow your business. With this in mind we've taken a look at some prime examples of simple lead generation techniques you should be employing to ensure you're not missing out.
1. Perfect Your Social Media Presence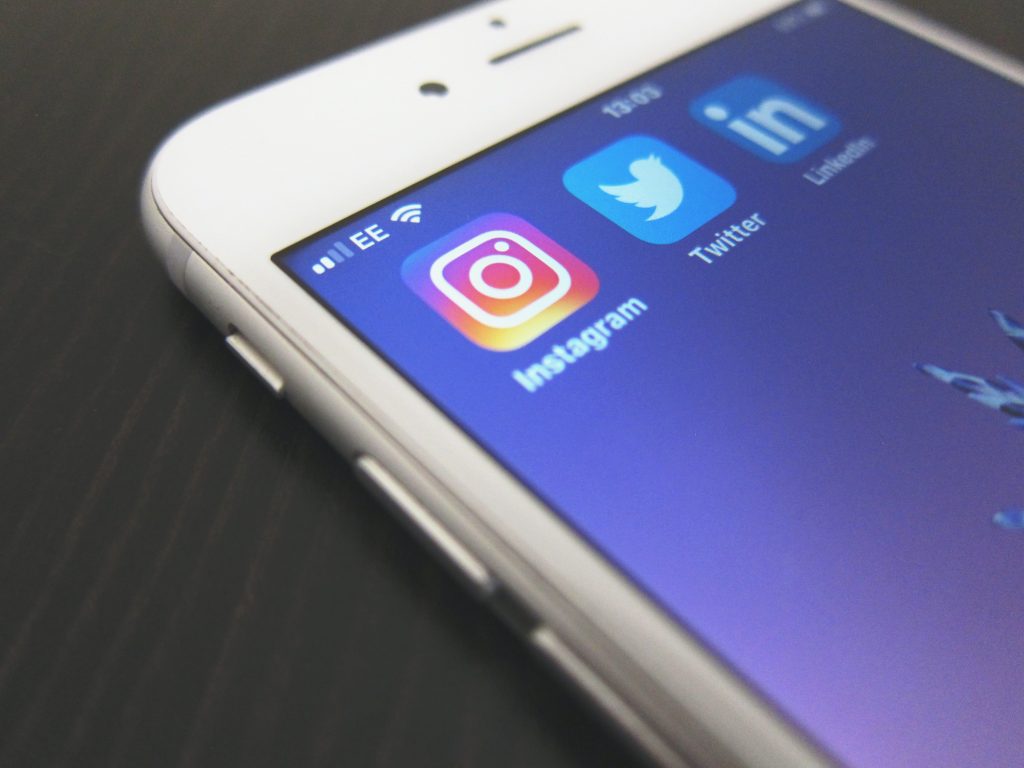 Whilst posting updates on your social channels won't necessarily bring the leads in directly you need to think instead about how your brand is represented online. Well optimised social profiles on the channels most relevant to your target audience will add to your legitimacy and help you stand out from competitors who may not have put as much effort in.
For instance, if you sell products direct to consumers then the more high-quality images of your products in appropriate use case scenarios you can add to your Instagram feed the better. Even if you aren't currently followed by a lot of people, you'll still be searchable by those who want to understand more about your business and its offering. People like to be reassured by frequent updates and quality imagery that shows you're active and engaged.
Similarly, if you're a service based business you'll want to make sure you've got a detailed LinkedIn profile page for your company, and for yourself as business owner. That means adding as much detail as you can about what you do, making sure you've got a high-res logo and professional profile photo and making the effort to connect with relevant people. That might be suppliers you currently work with, existing customers and even prospective customers. LinkedIn is always pushing you to grow your network and will regularly make appropriate suggestions. Take advantage of those suggestions and make sure your profile is linked to as many people and businesses in your field as you can reach.
It's advisable to work to a schedule of pushing out updates on your social channels, even if that's only once or twice a month (depending on your capacity). Keeping people updated about what you're offering and what's on the horizon just keeps you fresh in mind and also helps people searching for you to recognise you're ready for business.
2. Invest in SEO
For a lot of people the concept of search engine optimisation is a world of dark arts, incredibly challenging to master. But when it's done right, SEO needn't be all smoke and mirrors and can in fact be one of the most effective online sales channels.
The trick is to understand that whilst you're going to need to do a bit of groundwork and put in some time and investment upfront, once things are setup successfully that initial cost will be repaid many times over as you win new business through your website.
You can put time in to understand SEO yourself, and this guide is an excellent place to start if you have the time to learn, or you can find a trusted SEO consultant or agency to put in the hard yards for you. The key basics to look out for are understanding your best keywords to target (and how realistic it's going to be to rank competitively for them), optimising your site metadata (search engine friendly titles and descriptions for each page) and the content on the pages (making sure you break down your products and services with detailed descriptions that explain what you're offering and help convince potential customers).
You'll also need to understand the importance of site authority and how you improve that authority to become more competitive. This is primarily achieved by attracting quality links from related sites and we recommend this handy link building guide for beginners.
3. Nail that Cold Outreach
It's the classic, tried and tested sales technique that can bring people out into a cold sweat. But it needn't be scary and you can't argue with the results when it's done right. Sometimes you simply land in somebody's inbox or catch them with a phone call at precisely the moment they're considering your product/service. You won't know unless you try and as long as you're not overtly pushy or rude you've nothing to lose by trying.
All good businesses recognise the value in outreach to generate sales and when you put a convincing case together, connecting with the right person, even if they don't initially bite, they're going to appreciate you're just doing what you need to. Of course it's going to be hit and miss and you need to get used to being ignored or rejected but keep playing the numbers and being persistent, those results will come.
Bear in mind that if you're doing the outreach yourself then really the only investment is your time. Alternatively you might decide somebody else in the business, or even outside your business, is better suited to the task. In which case you just need to work out how many sales you need to convert to cover the cost of those lead generators.
Draw up a good pitch, make a list of appropriate targets and turn on the charm! If you don't know where to start, LinkedIn can be a great source of prospects so make sure you've followed step 1 and really optimised your LinkedIn profile so when you reach out to people they can see you know what you're doing and would be a great business to work with.
4. Put Budget into Advertising
There are plenty of places to advertise, both online and offline, and different businesses are going to have different ideas on where is most effective. B2B sales might be best generated through trade journals and related industry resources whilst those businesses targeting consumers may find that reaching prospects via social media channels would be most effective.
One of the biggest advertising platforms online is Google Ads. You set up a campaign to appear in the paid results for certain related search queries and then pay per click when somebody is enticed by your ad. Costs vary by how competitive your industry may be, and the keywords you're targeting. If you're selling car insurance for example, you're going to be up against some very big players with deep pockets for the most generic terms. So consider getting a bit more niche with where you want to be appearing. A lower volume keyword might mean you're not coming up as often but the cost to be seen for it should be significantly lower.
You can also achieve really targeted sales via social platforms. LinkedIn (again) is a great channel for B2B sales as you can really hone in on the precise individuals you think should be looking for your products and services, for instance pushing ads direct to purchasing managers or to chief execs of companies in you sector.
Much like SEO you can put the time in yourself to try and understand PPC or you can engage a specialist to manage campaigns for you. Obviously when you're outsourcing it you need to consider budget for the actual ads as well as for the individual or agency doing the work, however you might find this ends up more cost effective than trying to understand the process for yourself through trial and error.
5. Network, Network, Network
Another age-old business sales generation technique that's still effective is networking. There are plenty of industry relevant or local networking groups you can be part of, and we recently provided details on some of the best networking groups in Brighton and Sussex.
But you can also network simply by being active in your locality. Don't have business premises in a good location surrounded by other businesses you could work with? Well perhaps it's time to consider a serviced office in Brighton! Be sure to get in touch with JetSpace if this is something we can help you with.