Brighton & Hove is a city packed with glorious buildings of all shapes and sizes. From neoclassical architecture of the mid 18th century to Georgian and Regency buildings that became popular throughout the 1800s all the way through to the modernist and brutalist works of the early to mid 20th century, the city has seen a huge variety of styles sit shoulder to shoulder over the years.
Thanks to its excellent location on the coast, nestled beneath the beautiful South Downs, Brighton has long been a desirable place to live but has historically been less popular for big office developments the likes of which you might more commonly associate with towns like Crawley, Redhill or Croydon. Whilst there are some prominent purpose-built office blocks such as New England House, Tower Point and Trafalgar Place, all clustered fairly close to the city's main station, total office capacity has tended to be spread out across smaller buildings, many of which have been converted for their current use.
Given the unique nature of office space in Brighton we've taken a look at some of the more interesting and unusual spaces to now exist within often quite grand old structures originally constructed for entirely different purposes.
Citibase Brighton, Ditchling Road
This huge, imposing Gothic building sits on the corner of two main arterial roads and now serves as a serviced office space. But it's fairly apparent this was not its originally intended use! In fact the building was constructed in 1854 as a training college for Anglican school teachers, a purpose it served for 85 years.
The college closed its doors shortly before the outbreak of the second world war, ready to be auctioned off but was requisitioned for wartime use, serving as a base of operations for the Royal Engineers. After the war it remained in military use and became the records office for the corps up until 1987. The following year it became a Grade II listed building and was converted into its current use as offices.
The Old Brewery, Portslade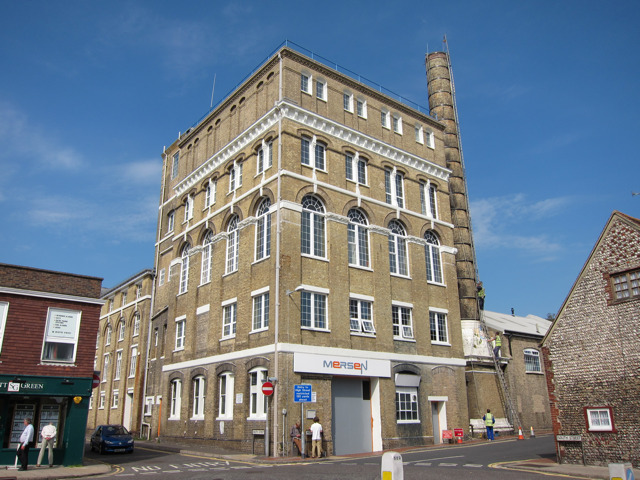 No prizes for guessing what was the original purpose of this tall brick building that serves as a local landmark in the city's western suburb of Portslade. Built circa 1880 it was one of many commercial breweries in the area, all taking advantage of what was deemed to be particularly high-quality water from the local springs.
Originally producing ales for Dudney & Sons it was eventually acquired by perhaps the city's best-known brewer, Tamplins in 1929 who ceased production there the following year as they already owned the more centrally located Phoenix Brewery in Waterloo Street (itself now demolished).
It took until 2017 for the brewery site to gain permission for a new permanent use and development has been ongoing ever since, with provisions for residential dwellings and commercial units. Many of these commercial units are now available as leased office space.
Cobbler's Thumb Commercial, New England Street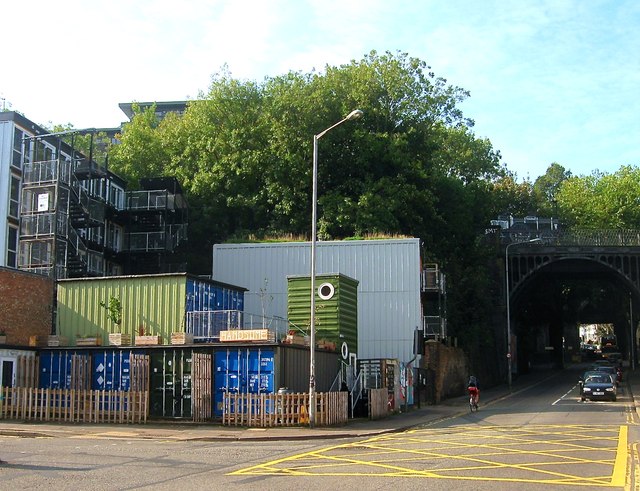 This collection of shipping containers close to Preston Circus sits on the site of a historic former pub that lends its name to the development. Originally the New England Inn, the hostelry was renamed the Cobbler's Thumb sometime circa 1980 before being demolished by the council in 2013 having been deemed unsafe.
Just one year later eight new business units had sprung up on the site, placed by crane onto the newly vacant plot. Though the development is technically only a temporary or "interim" use of the site, the success of the scheme has prompted calls for the quirky workspaces to remain longer term.
These commercial units have proven popular with startups and growing businesses alike.
Hangar 4, Brighton City Airport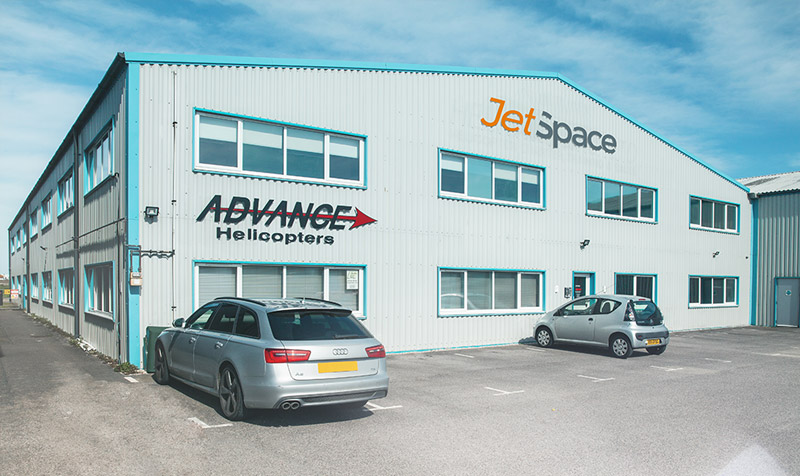 We couldn't not mention our own serviced office space housed within this spacious aircraft hangar at Britain's oldest working commercial airport in Shoreham. Featuring a variety of different sized office suites arranged across two floors the building is also home to specialist helicopter pilot training company Advance Helicopters. Therefore it also remains in use as a working hangar, housing the fleet of training helicopters that the rest of the building's tenants get to enjoy watching regularly taking off from the airfield!
It's also just moments away from the wonderfully preserved famous art deco airport terminal building which is home to the Hummingbird cafe. We may be biased but this is a truly splendid location to be lucky enough to work from!
Incidentally, our other serviced office space in Brighton has its own history and we have previously recounted details of the former life of 23 Grand Parade. If you're interested in learning more about current availability in either of our sites, just get in touch.