Remote work is becoming increasingly popular in the modern business landscape. With many companies embracing a flexible work style, the role of remote management has become a crucial aspect of leadership. Managing a team of remote workers requires a different set of skills and techniques than traditional management. But how can managers adapt to this world, and become effective leaders of remote workers? What are the key qualities required to manage a remote team, and how can they be developed?
To be a successful remote leader, one must possess qualities such as excellent communication skills, trust-building abilities and adaptability. Developing and strengthening these skills is crucial for effective remote management. Additionally, practical strategies such as setting clear expectations, utilising appropriate technology and fostering a culture of collaboration can help remote leaders bring out the best in their team and achieve optimal productivity. Ultimately, businesses still require strong and empathetic leaders to navigate the changing landscape of modern management.
At the heart of successful remote management are three key qualities: communication, trust, and adaptability. These are the qualities that enable managers to establish strong relationships with their remote teams, to build trust and credibility, and to adapt to changing circumstances.
Communication
Effective communication is crucial when managing remote teams. Managers must be able to communicate clearly, concisely and effectively, using a range of communication tools and channels. They must also be able to listen effectively, seeking feedback and input from their team members and responding quickly to their needs.
The tools at our disposal for communication across timezones, regions and technologies have never been more abundant, but understanding what works best for different scenarios and for different people is key. Some people love to pick up the phone and quickly address an issue they need support with, whereas others might hate the interruption of an unscheduled call.
Tools like Slack or Discord can make communicating on specific topics or within certain teams a whole lot easier, bundling users into appropriate channels for ease of keeping discussions on topic. Often times picking your channel will depend on the urgency of getting a response. Sending an email won't likely get you an answer as quickly as you'd get it via an instant message on Slack or similar. But at the same time, scheduling lengthly conference calls for lots of staff might get you some answers more quickly, but at the expense of eating into a lot of other people's time and capacity. There's no easier way to wind up your staff than by overloading them with meetings they don't need to be part of.
Trust
It might sound obvious but trust is crucial in a modern manager/employee relationship. Managers must be able to establish trust with their team members, building strong relationships based on mutual respect and understanding. They must also be able to trust their team members, empowering them to work independently and take ownership of their work.
Micromanaging remote workers can quickly become a chore, and leads to frustration within your team. So it's vital to strike a balance between keeping on top of their needs and trusting them to complete their workload.
Adaptability
Adaptability is the final key quality of successful remote management. Managers must be able to adapt to changing circumstances, making quick decisions and pivoting as needed to keep their teams on track. They must also be able to adapt to new technologies and working practices, embracing innovation and staying up-to-date with the latest tools and techniques.
We've all of us had to adapt to a rapidly changing working landscape since the Covid-19 pandemic, which accelerated shifts that were already underway as technology has opened up greater opportunities to be productive for lower overheads. Recognising your own success in adapting to these times is key to opening your mind to future change.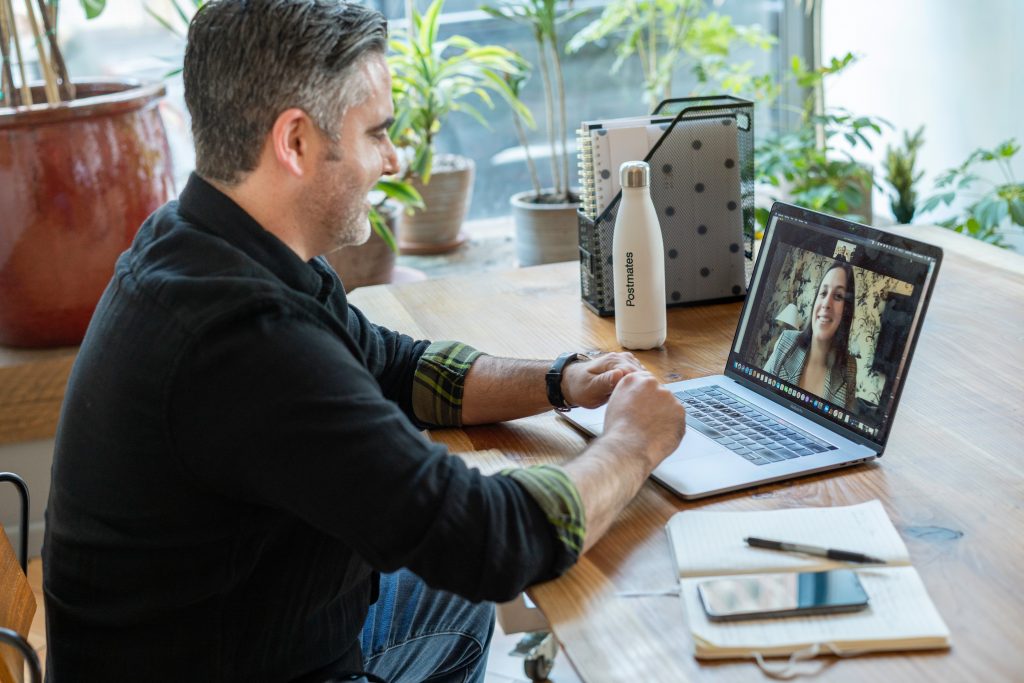 Collaboration
Easier said than done, but it's vital to foster a culture of collaboration among your team members. Collaboration fosters creativity, teamwork and mutual support, helping to build a strong sense of community within your remote team. This can be achieved through regular team meetings, team-building exercises and other activities that promote bonding and camaraderie.
Depending on just how remote members of your team are, in-person meetings on a semi regular basis should be encouraged. Even if this is at the business' own cost to get fully remote workers into a central location where everyone can be present, the benefits will almost always outweigh the outlay. And it's important to remember that those remote workers save the business money on office overheads so occasional in-person events that require a bit of budget to organise shouldn't necessarily be seen as costly.
Also, never underestimate the value of a good old fashioned team away day! It doesn't have to be cheesy and cringeworthy. Just get people together, work out something everyone will enjoy and take advantage of that time together. As the high street moves away from traditional retail into a more experiential landscape the choice of interesting places to take your team members, from escape rooms to sporting experience venues, has never been more diverse.
By utilising strategies such as setting clear expectations, working with appropriate technology and fostering a culture of collaboration, remote leaders can bring out the best in their team and achieve optimal productivity. With the right skills and mindset, any leader can be successful in managing a remote team no matter where they might be.
Of course, remote workers don't have to always be remote. A hybrid model can be the ideal compromise between having staff in and out of an office. And JetSpace have excellent, well-appointed serviced office space in Brighton and Shoreham ideal for this purpose. Just get in touch to fond out more