Pretty much every modern business relies on software today, from streamlining operations to boosting productivity and staying competitive in the market, working with the right tools is essential for success. As well as industry specific platforms there are hundreds of cloud-based apps that can provide small business owners with the tools needed to stay ahead of the game.
Automation software can help SME owners to save time and automate tedious business processes.
Accounting software can be used to keep track of income and expenses, as well as manage taxes easily.
Customer Relationship Management (CRM) software can help with better managing customer relationships and providing better customer service.
Collaboration tools can help business owners to work with teams and partners more efficiently.
Project management software can help to plan and manage projects more effectively.
Business intelligence software can help businesses to make more informed decisions.
Security software can help protect from cyber threats.
Productivity tools can support with maximising time spent on different tasks to improve output and ultimately get more done.
In an incredibly crowded market, with tools across a broad range of price points, it can be difficult knowing where to even begin if you're looking to embrace software to build a better business. However, whether your goal is growing your business or improving efficiency, there are almost certainly tools out there that will pay for themselves in the long run once implemented, and some are even free!
So over the next series of blog posts we're going to take a look at some popular categories of small business software and top tools in those spaces.
Automation Software
Though a lot of heavyweight automation tools are geared towards enterprise level users, there are still services out there to make life easier for small businesses without the corporate level price point. As artificial intelligence continues to make breakthroughs in its capabilities, so more tasks can be reliably automated, freeing up the time of your top talent to focus on less menial activity. Here are some of our top picks for small business automation software.
IFTTT (If This Then That) – Intuitive, smart and ultimately just incredibly sensible. IFTTT acts as a simple connecter between apps and activities to help you automate everything from logging calls you make and receive into a spreadsheet, through to cross posting your images from one social media platform to all of your other accounts every time you add something new. The beauty is its simplicity and better yet there's a pretty powerful free version so you don't even need to be forking out to enjoy the time savings it will definitely bring.
Zapier – This is essentially a more specifically business focused automation tool (as opposed to IFTTT billing itself as a tool to support all aspects of your lifestyle). You build your "bespoke workflows" specific to your needs and Zapier will sit in the background always performing the follow up activities you assign it when triggered by your chosen action. It's a little more complicated than IFTTT but also more powerful so if you really want to embrace the power of automation to maximise the benefits this may be the tool for you. The free version is considerably more limited than IFTTT's however, and the paid plans cost a lot more than IFTTT's too, starting at £25 a month
Microsoft Power Automate – It's the Microsoft version of the two tools above, so expect hyper focused business specialism – no automating your Spotify playlists here! If you're already embedded in the MS ecosystem you may find this a more natural option to consider but there's no free version to test the water with so it might be better to experiment with IFTTT first and if you like the jobs it can perform but fancy a more professional workplace version that neatly integrates with your other MS tools, Power Automate plans start at £12 per user.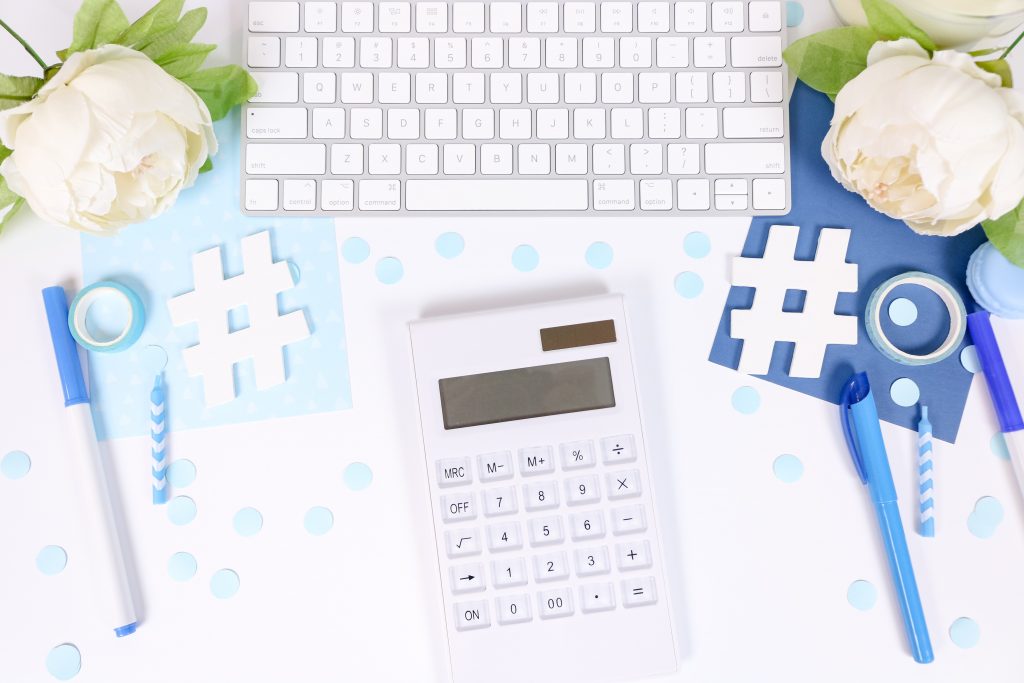 Accounting Software
Software to help you with bookkeeping is far from new, but in recent years the proliferation of cloud based tools to manage all aspects of your billing, expense tracking and tax liabilities has really taken off. No matter what size your business, its hard to imagine managing your accounting isn't going to be easier and more efficient with the aid of specialist software. Here are our picks:
Xero – Perhaps the best known of all the cloud accounting platforms, Xero is popular for a reason. It does everything you could possibly need from an accounting tool, and much more besides. Chances are your accountant already uses it so sharing information in advance of preparing your accounts and tax return is incredibly straightforward. The basic plan is £15 per month but very limited so most users will need to start on the £30 per month Standard plan.
Quickbooks – Another long established and well known player in the cloud accounting software world, there's not a great deal to choose between Quickbooks and Xero. Some users complain Quickbooks has a steeper learning curve, but others could consider that it's more powerful and flexible, rather than holding your hand down a specific path. It's slightly cheaper than Xero with the lowest tier starting at £10 per month and the Essentials plan (which is closest to Xero's Standard) coming in at £24.
Crunch – In the name of supporting local businesses we couldn't miss out Brighton & Hove's own Crunch. What's particularly handy with Crunch's software is that whilst you have all the standard features you'd expect from accounting software, they also have a feature enabling you to quickly speak with an accountant for advice on specific queries you might need support with. Another big bonus is that there's a genuinely free version of the software that's surprisingly capable. Paid plans start at £25 per month.
A World of Possibilities
This is only scratching the surface of what's out there so keep an eye out for our next post looking at more software options to help you achieve more from your work.