What are the primary features of a serviced office when compared with traditional leased offices or modern co-working solutions and how is this advantageous in 2022 and beyond?
As we transition from a society doing everything possible to mitigate the spread of COVID-19 to one where we must live with it, there has been much debate as to what the future of work may look like. There are some roles which will become remote-only positions, as businesses do away entirely with the overheads of office space. But there are also going to be companies determined to return to the way things were prior to 2020, expecting employees into the office five days a week.
The idea of a "post-Covid" workplace may be a hot debate but it is also a bit of a misnomer as the virus is endemic and won't be going anywhere. So in effect what we're asking is how businesses will adapt to life following all the restrictions through 2020 and 2021.
Not only have we learned how to work without being in an office every day, but businesses have adapted in many other ways, re-evaluating their service offering and mission-critical needs. This has left many questions unanswered as we begin a process of trial and error to determine what works best for individual circumstances. Yes, in many cases your entire workforce may be able to work from home, but do they want to? Can a company operate in smaller premises, rotating which staff come in on different days? Should different levels of seniority dictate how frequently staff should be expected to be in the office?
Whilst we can't answer all of these questions for you, we can evaluate the advantages of serviced offices in different present day use case scenarios. In this post we'll take a look at how serviced offices differ from leased offices or co-working spaces and identify some of the reasons businesses old and new may want to consider upsizing, downsizing or simply relocating to a new serviced office.
The Basics: What Are Serviced Offices?
In a typical serviced office setup a building or series of buildings will be owned or leased by a serviced office provider from whom individual businesses can rent office space. It tends to suit local SMEs or businesses with multiple smaller regional offices across the country, as opposed to larger operations with hundreds of staff who would typically own or (more commonly) lease their own premises.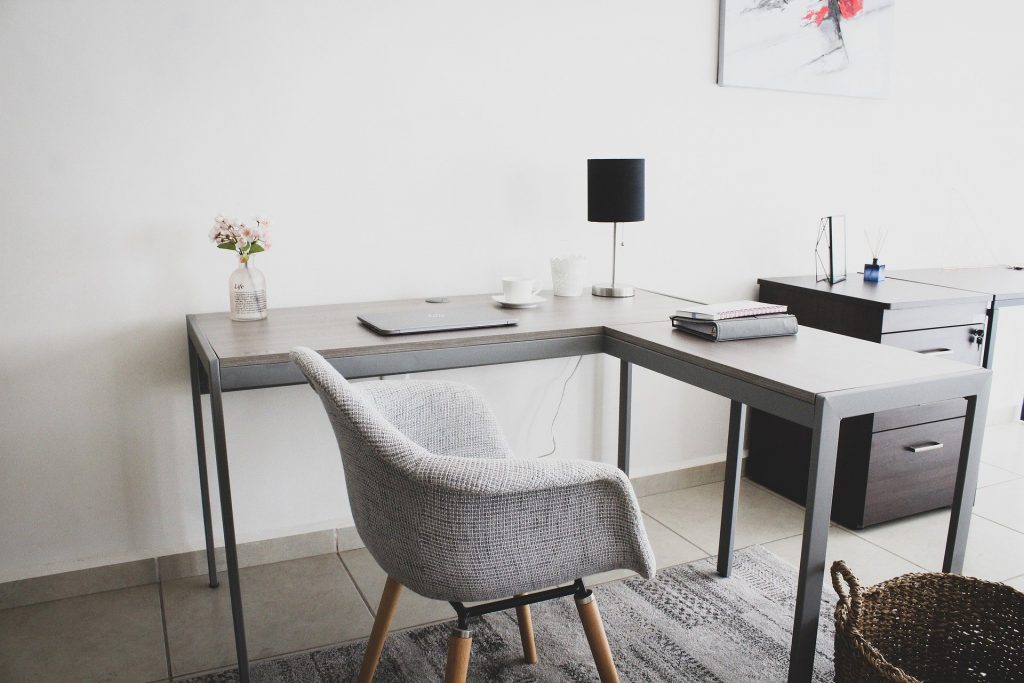 Serviced offices come with most office essentials included such as utilities, internet services, telephony and sometimes furniture as well. This makes them effectively "plug and play", so that once you've made the decision to move your company into a serviced office you can be up and running with minimal disruption. Bring your IT equipment and your favourite mugs and you're ready to go.
Additionally, when compared with traditional leased offices you wouldn't usually be expected to commit to a long-term agreement covering several years. This makes serviced offices less of a risk and offers flexibility as your operation evolves.
Obviously when compared to co-working spaces you'd expect to pay more for a serviced office than desk space in a shared open-plan environment but you have your own completely private space to do with as you wish and a lot of businesses will appreciate that privacy.
Top Five Advantages of Serviced Offices
Flat Monthly Fee For All Your Essentials
Leasing an office, you'd usually be responsible for pretty much of all the everyday costs of operating a workspace. This includes your monthly rent, broadband, electricity, heating, water, council rates, cleaning and even essential tea, coffee and (if you have a nice boss) biscuits. That's a lot of bills to keep on top of, and they can of course fluctuate (usually only in one direction) so from a budgeting perspective this can certainly be challenging. Consolidating all of your office outgoings into one regular payment that will remain the same for the period of your contract means no unexpected bills and worry free access to everything you need.
Some serviced offices will even come with parking, bike storage and meeting rooms, which could otherwise be additional costs. Certainly you'd rarely get included parking or meeting room hire in coworking spaces, so this is a big plus for the serviced office.
Flexibility
Being adaptive in a changing world we're still getting used to means the commitment of a five year lease or being tied to a space that might not be suitable further down the line can be seriously daunting for a modern business. The shorter, flexible terms offered by serviced office providers give you more freedom to choose the space best suited to your needs whether your business expands, downsizes or simply wants a different view.
Often you can easily move to a different suite within the same complex should your requirements change and this saves the rigmarole of finding a new location and transporting all of your equipment to new premises.
Set Your Space Out Exactly As You Want It
Whilst you'll sometimes find furniture like desks and chairs are included with your serviced office, how you arrange them is entirely up to you. Of course this freedom to design your own space would be yours with a leased office too but it's not possible in co-working spaces. In a world where we're naturally more conscious of appropriate personal space requirements the ability to set out your space with a distance between workstations that you and your staff are comfortable with is a distinct advantage. Kitting out a new space doesn't have to be expensive either as local free-ads sites are always full of people looking to offload furniture.
Repairs, Maintenance and Service Issues Aren't Your Problem!
When things go wrong, whether the lights go out or your broadband has gone down, you don't want the downtime to impact your business any longer than it has to. Your serviced office manager has responsibility for making sure everything works as it should, so if it doesn't you don't have to chase contractors or service providers to get things right.
You're in Good Company
In a serviced office you're usually going to be in a building with other businesses and the choice over how much you wish to engage with them is entirely up to you. Want to grow your professional network? You'll be surrounded by other businesses where there could be co-operation opportunities. Rather keep yourself to yourself? You just close the door!
In a leased office space without other tenants on site you can feel a bit isolated. Other businesses sharing common facilities like bathrooms and kitchens allow you an opportunity to engage with others you might not otherwise interact with. You might win some new business, you could even make new friends!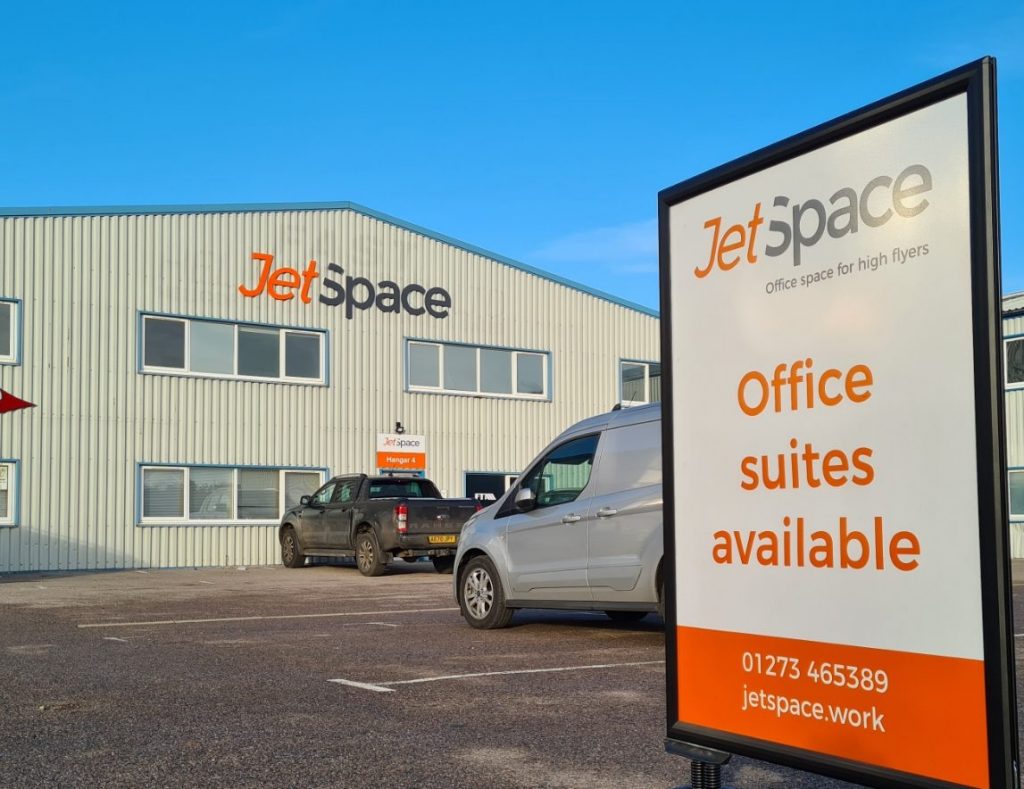 In some instances serviced offices can lend themselves to a particular industry sector, meaning the likelihood of finding synergy with other organisations is increased. JetSpace's Brighton City Airport office is a great example of this. Being based on the site of this gorgeous historic old airport is ideal for companies involved in aviation, though at the same time there's no requirement to be part of the industry. You might just fancy an office with a lovely view of a working airfield!
Serviced Offices in 2022 and Beyond
Whilst having a serviced office space won't be the definitive solution to every business' needs in the "post-Covid" world, the flexibility and costs will certainly appeal to many companies still unsure as to exactly how things are going to be looking long term. Being able to choose conveniently located, well-maintained and ready to go spaces without being tied down for years at a time will definitely be an appealing set up for a lot of small business owners right now.
Would you like to explore the option of a Brighton city centre serviced office or a suite at Shoreham's famous airport? Get in touch with the team at JetSpace today and we'll be happy to show you around the suites we have currently available.